Pioneers in Education and Service to the Society
Sri Venkateswara Bala Kuteer, Guntur is a reputed educational institution of fifty glorious years of history.It is a school with a difference, with its innovative methods of teaching, activities to develop the all round personality of the students. The progress of the institution from a single child to four thousand pupils, two instructors to two hundred educators and a small Montessori house to four full fledged Secondary Schools is praise worthy.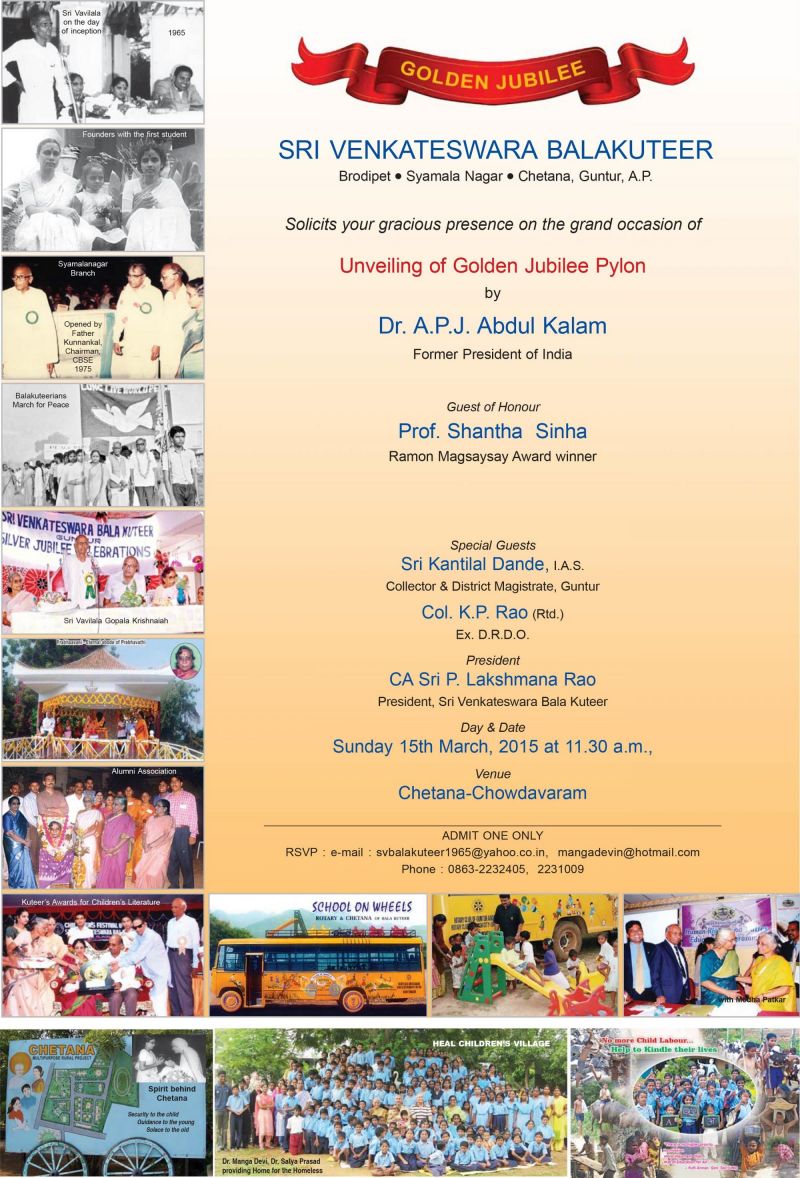 The success of the institution speaks volumes about the founders Dr.Manga Devi and Ms.Prabhavathi's dedication and commitment to the cause of education. After the providential meet of Dr. Manga Devi with Mother Theresa the organization embarked on service activities by establishing Chetana,a multi purpose rural project, which houses a children's village a, free school for rural children, an old age home and many more wings involving service activities.
Golden Jubilee Pylon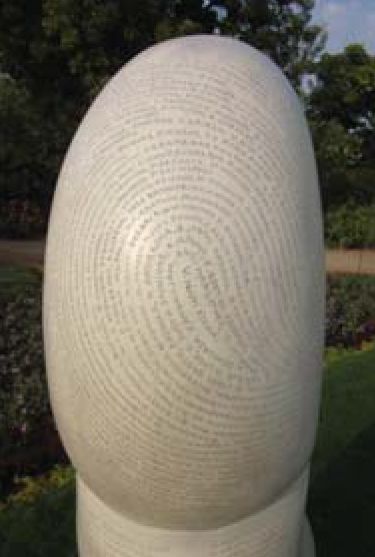 This Golden Jubilee Pylon is a Gift of Love to his alma mater by Mr. Hari Kiran Vadlamani, a student of initial batches of Bala Kuteer. Dr.Manga Devi's hand was taken as a wax mould and was magnified. Each finger is 6 feet high and the palm is 12 feet in diameter. The steps to reach this pylon from both the sides are 50 in number indicating the age of the school. The names of 5,500 children who passed out 10th class are engraved on the fingers of the Pylon. The 5,500 flowering plants in single colour reflecting harmony, are grown around Dr.Devi's hand representing the number of children who had left the school. Eight seats are kept in front of the pylon denoting the number of 1st batch of 10th class students. Mr.Kiran feels that it would be a place of pilgrimage for all the alumni of Bala Kuteer. They would feel the tender touch of Dr. Devi and recollect their wonderful experience of sitting in front of her in the class room, when they visit this serene place.